Published by Roman Puhachov on 24th Jan 2022
Snow and ice accumulating on the roofs pose a great danger both to those living in the house and to those who are in the fall zone:
To prevent negative consequences, snow from the roof must be removed in time.
However, improper removal of snow and ice from the roof can result in both damage to the roof and serious damage if a huge mass of snow or ice falls on the cars below.
How to clear the roof of snow?
The process of removing snow from roofs, for all its outward primitiveness, is quite complicated and time-consuming. Untimely cleaning can provoke several negative processes at once.
What is the danger of untimely cleaning of roofs?
There are several problems that snow and ice on a roof can "organize". Here they are:
Roof deformation;

Penetration of moisture under roofing materials laid on the roof;

An avalanche of snow from the roof.
What tool is recommended for snow removal:
1. Rooftop Rake Snow Remover;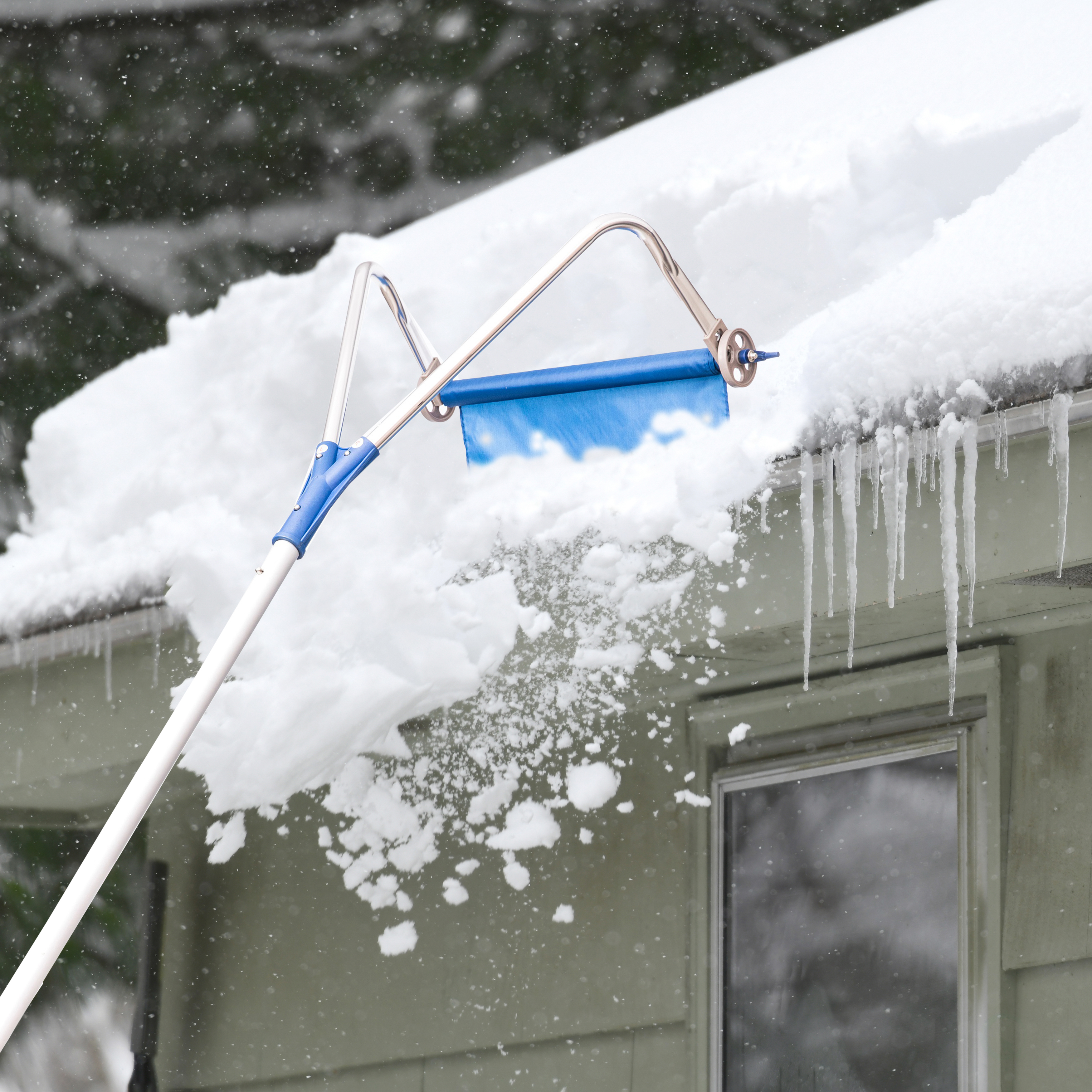 2. Snow Rake Shovel Remover;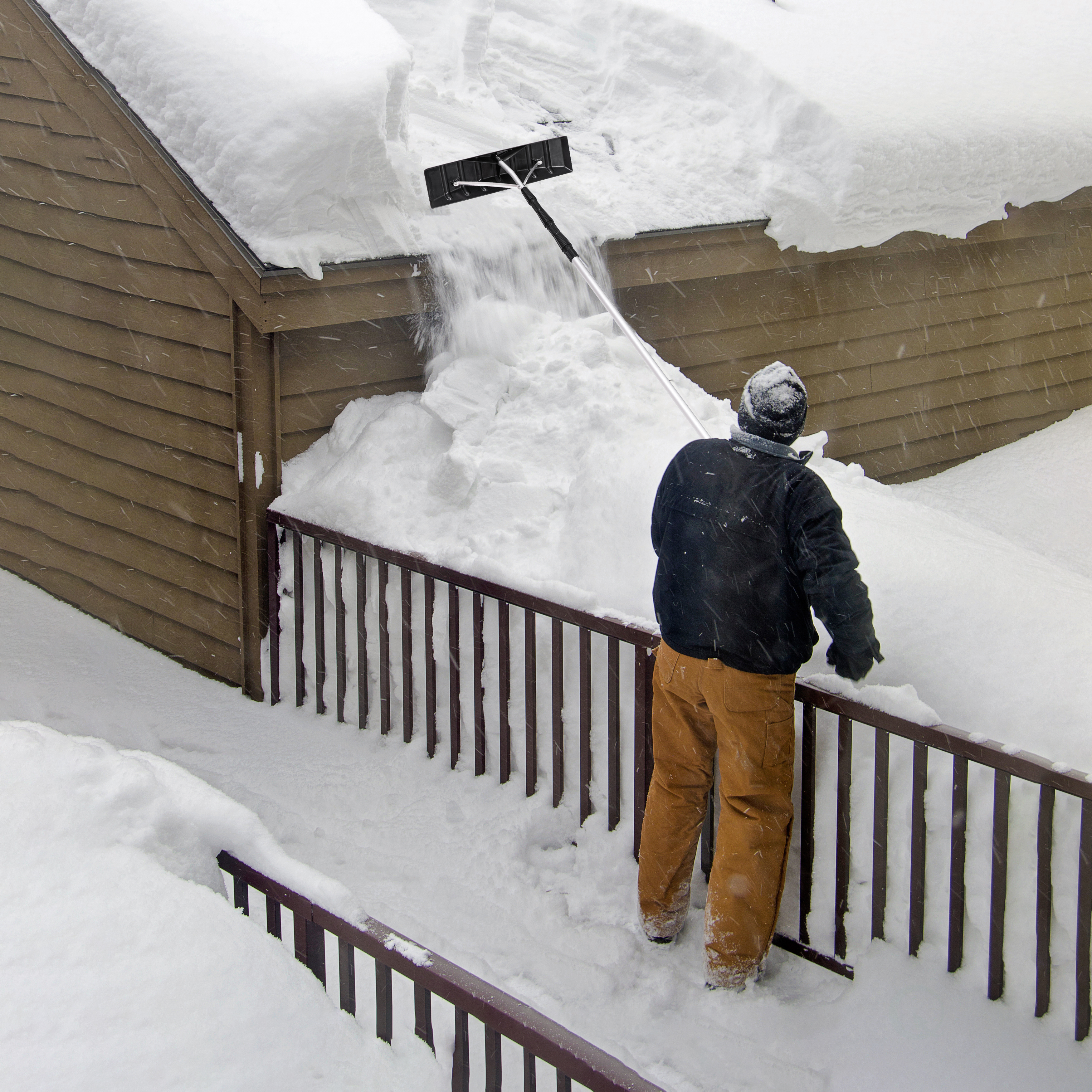 3. Heavy duty snow Remover.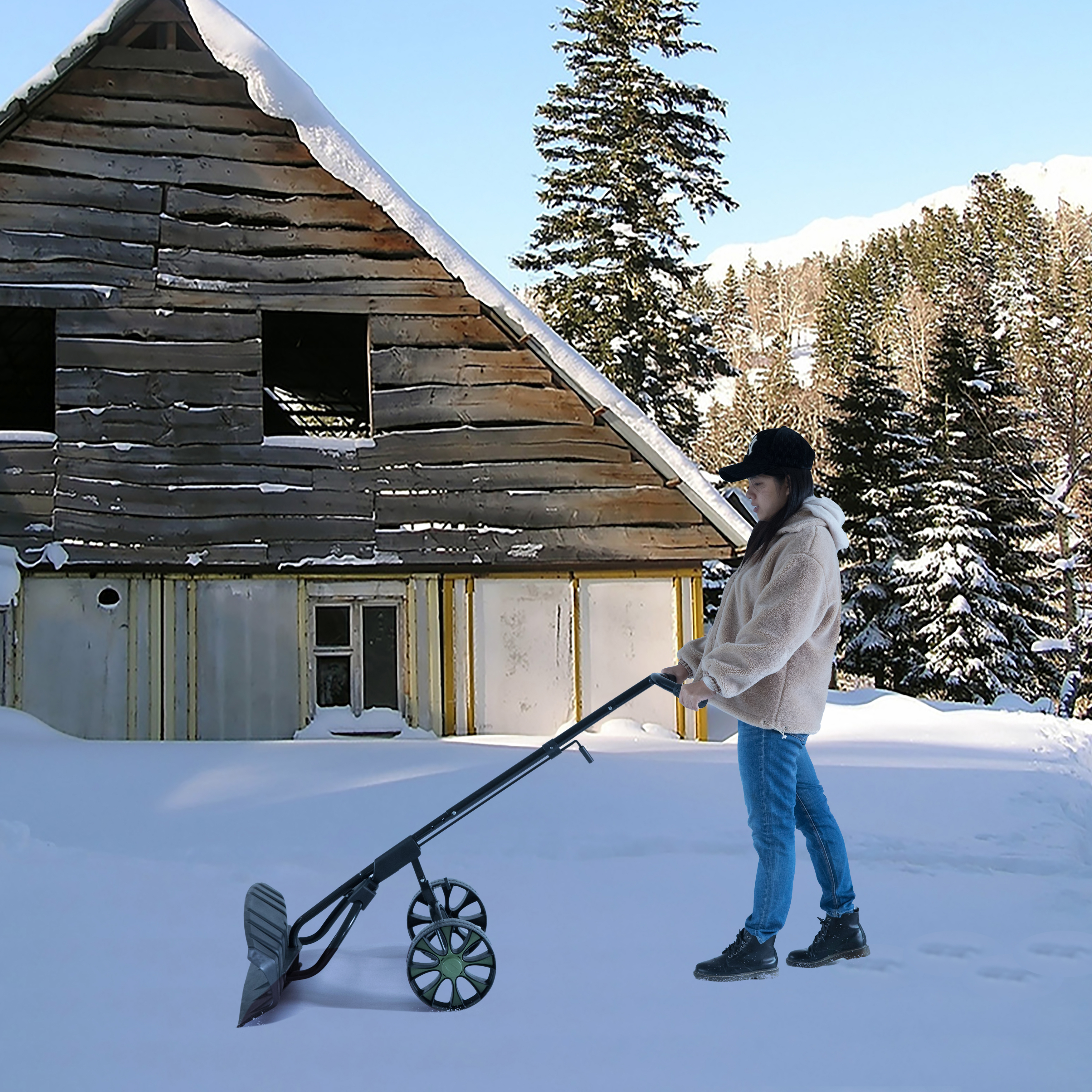 The sequence of work:
Work should be carried out exclusively in the daytime, with good visibility and light wind.
The order of work is as follows:
All icicles should be knocked down. In this case, you should not be directly under them. Do not be too zealous - roofing materials can be damage.

Snow is thrown off the roof.

After removing the snow, it is necessary to knock off the icicles that have stuck to the gutters and the roof.
Now that we've covered you, visit our website to discover our collection of Snow Removal Tools.