Published by Roman Puhachov on 17th Mar 2021
The modern approach to interior design is filled with creativity. One such technique is wicker baskets in the kitchen. They look beautiful and stylish, comfortable, and roomy.
Almost every kitchen can be decorated with baskets, openwork boxes made of natural and artificial materials. Products made of rattan, vines and willow look great. Of course, wicker baskets look most harmonious if the room is made in Provence, country, Italian style.
Wicker accents in interiors do not necessarily translate into rustic style. With a sophisticated and discreet design, they will find a place in a classic style or in a themed kitchen. A wicker basket is a decoration for almost any home.
Kitchen accessories made from natural materials are extremely popular among the female audience. They are easy to use, neat and functional. There is such a thing as "eco-style". Therefore, make no mistake that such baskets are only suitable for summer cottages or outdoor recreation. These accessories "friendly" with wood, glass, bright ceramics, stone, and textiles of different textures in any kitchen.
10 Ideas of How You Can Use a Wicker Baskets
Such an eco-container serves not only as an excellent organizer, but also as an interior decoration. It can be placed literally in any room of an apartment or summer cottage.
Basket of flowers
Small wicker containers are elegantly combined with any houseplants. You can put a flowerpot in them and use the basket as a planter.
Organizer for cosmetics
In the bathroom all surfaces are always filled with hygiene products and cosmetics. A foldable storage box will be convenient for every family member, you can neatly store deodorant, razors, soap, body scrub, shampoo, washcloth in it.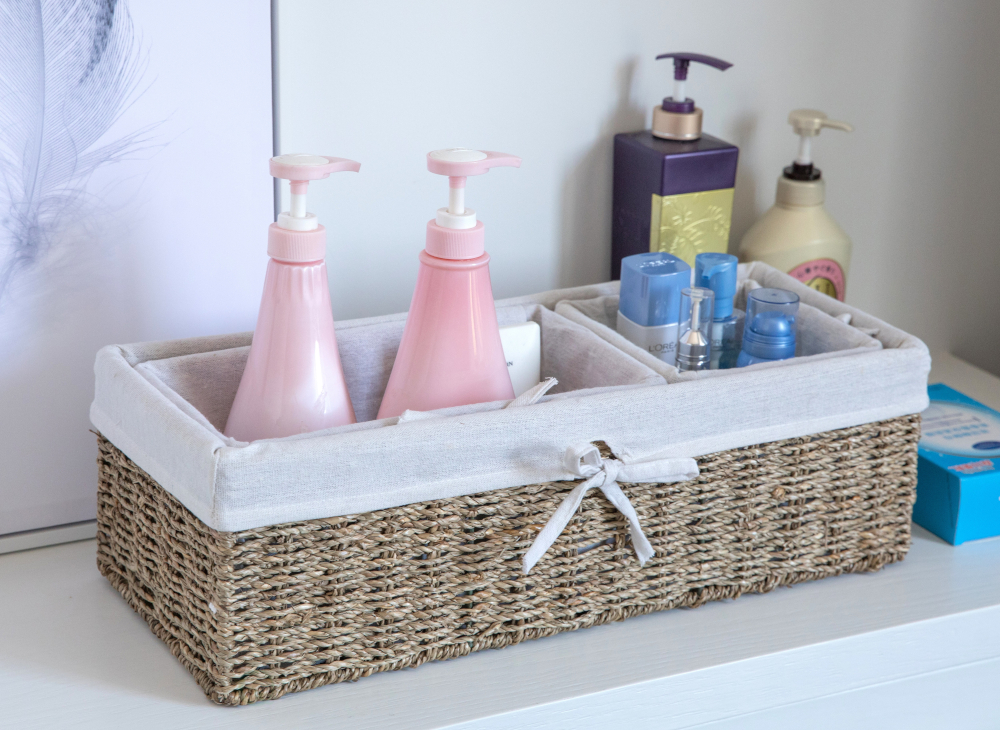 Laundry basket
Laundry that needs to be washed always builds up quickly in the bathroom. A wicker laundry basket will fit well next to the washing machine or under the sink, where you can put things for washing.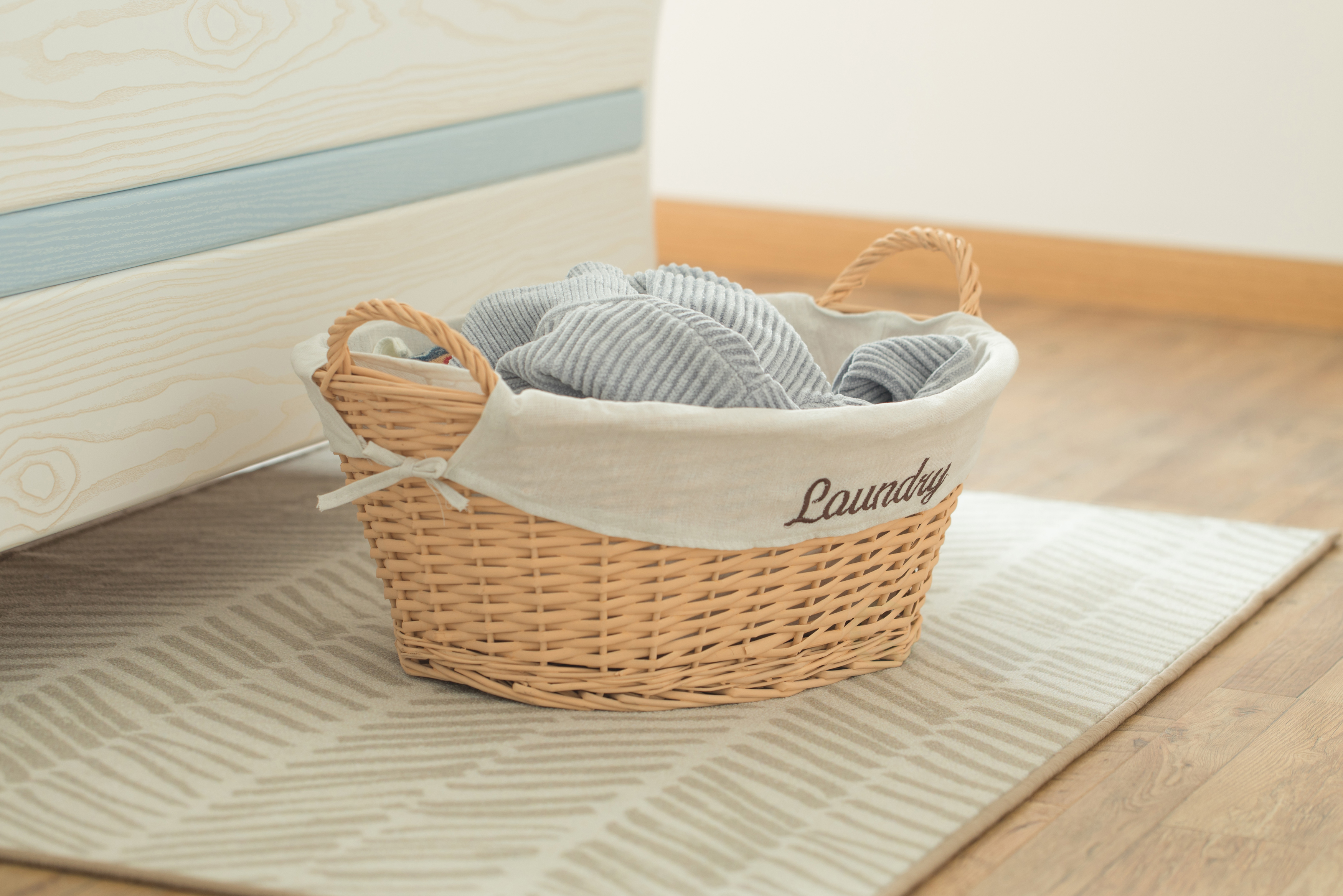 Sorting cutlery
Containers for organizing cutlery can be used not only from wooden weaving, but also put knitted baskets in the interior of the kitchen. For example, you can put plates in larger baskets, in smaller containers: knives, forks, spoons.
Kitchen décor and food sorting
Wicker baskets are not only a practical but also a decorative element. They can be placed on the table and cupboards in the kitchen. You can store fruits, vegetables, chocolate, cookies, seasonings in them, and just small packages with food: nuts or dried fruits. And, of course, such a basket is convenient to use as a breadbasket.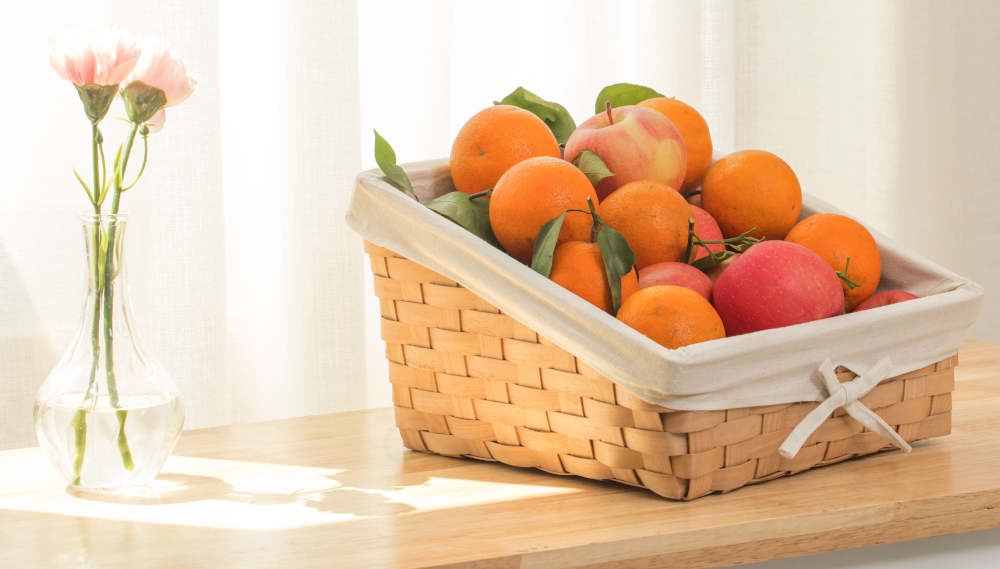 Bedside table
In the bedroom, a wicker organizer is needed not only for storing bed linen and clothes in it, but it is also very convenient as a bedside table. You can put a night light, a mobile phone, an alarm clock, and a book to read before going to bed.
Casket for needlework
Floss threads, scissors, needles, hoops, pins - all these items are usually in a mess. Now they can be collected in one place. Even if no one in the house is engaged in needlework, threads, scissors, and buttons are always needed, and they can be stored in a wicker rattan box.
Box for children's toys
Toys, coloring books, plasticine, pencils can be quickly folded into a wicker container, and the room will be cleaned again. Baskets can be covered with multi-colored spray paint - to make children more cheerful - and secured with varnish on top for durability.
Stand for umbrellas and things in the hallway
There are special baskets with several compartments. They will successfully fit into the hallway: in one compartment you can put umbrellas, in the other - hats, gloves, scarves, in the third - shoes, and in the fourth – little things that strangely appear on the surfaces in the hallway: keys, coins, business cards, checks, credit cards, work passes.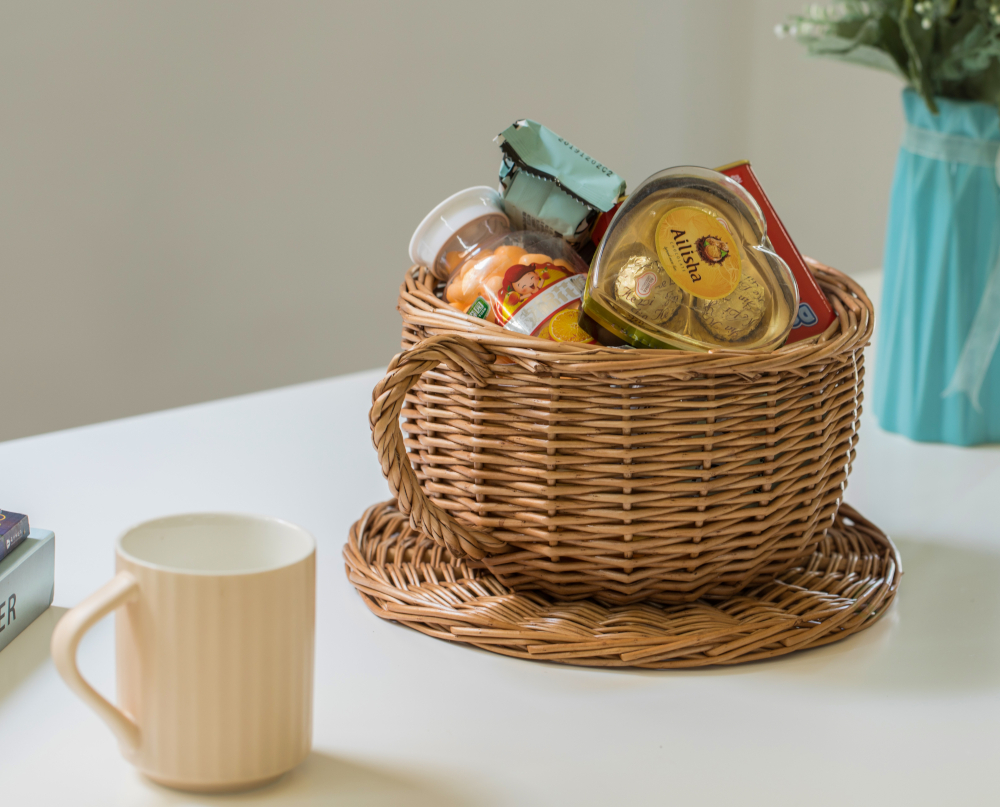 Organizer for Stationery
The large basket can hold stacks of paper, while a smaller basket can hold pens, erasers, pencils, and markers. A wicker basket will add coziness to the work area, where there are a desk and a computer.