Published by Erica Pennyfeather on 7th Jan 2020
Vases are a classic home decor choice, dating back to ancient times. Tall floor vases, also known as oversized floor vases, have grown tremendously popular over the past years. Whether used to spruce up drab home decor or to fill up that empty corner, floor vases draw the eye upwards to create a striking display. Large vases come in a huge variety of colors and styles, from traditional brown to stark modern white – and everything in between. Let's take a look at five floor vases that have been voted all-time favorites by home decor enthusiasts.
The first thing that will strike you about this floor vase its grand 36" trumpet shape, complete with a ruffled top. Antiqued shades of brown accentuate a classic floral design, creating a feel of timeless elegance. This floor vase is by far the most popular choice for traditional and classic style living rooms and foyers.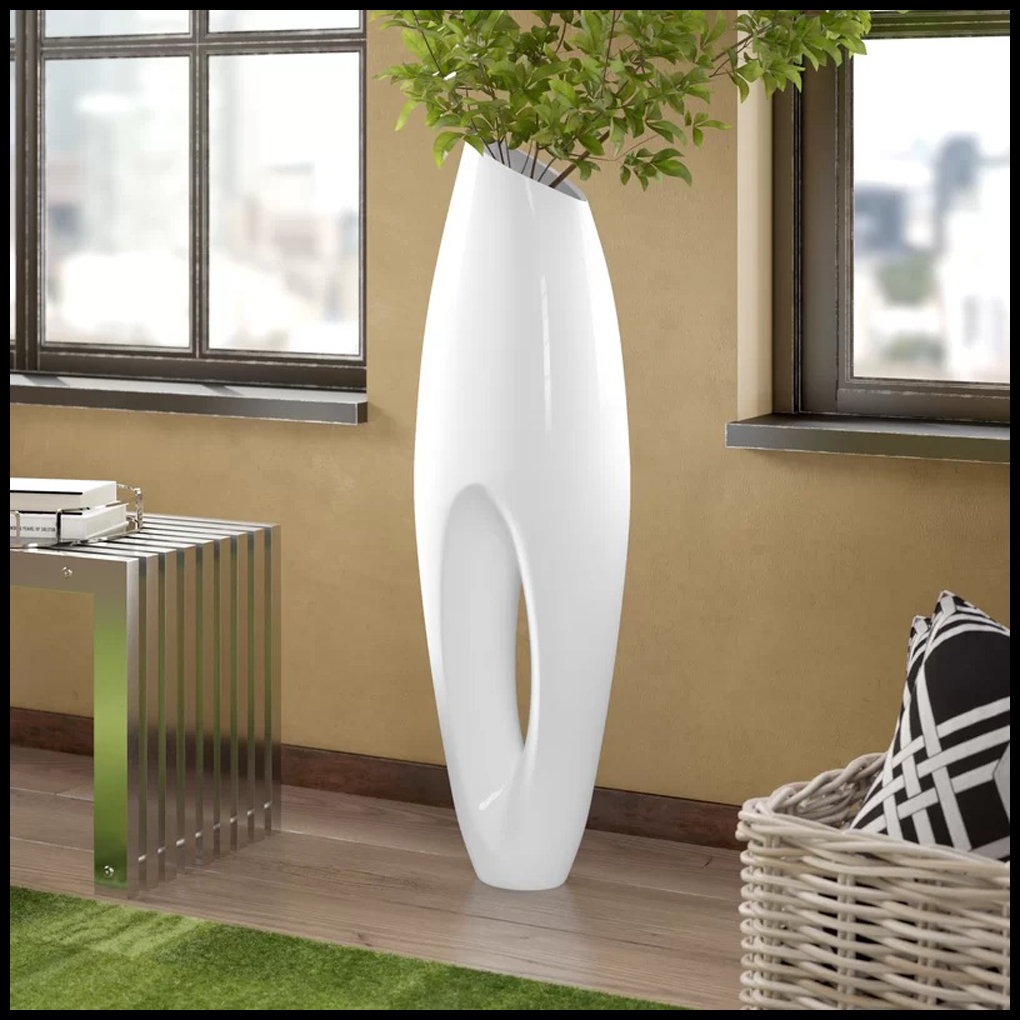 The ultimate in contemporary decor, this modern white floor vase looks great just about anywhere. Towering at 40" tall, its sure to make a statement on its own, though it looks great when filled with dry branches as well.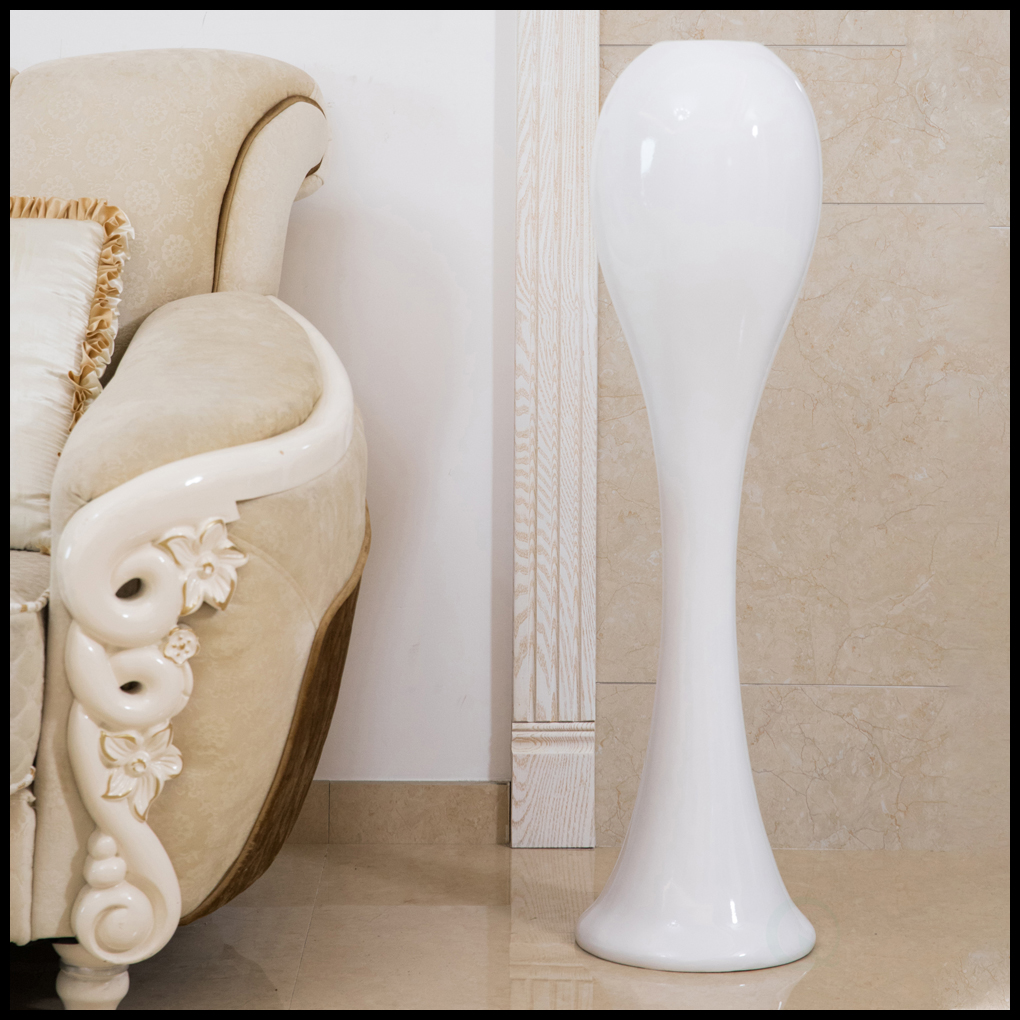 Talk about a head turner! At first glance, it seems like some prankster has turned this classic white trumpet vase upside down. But nope, the wide part is actually the base! This floor vase is a hit with home decorators who appreciate the unexpected. While its slim shape lends it a sophisticated air, it could also look great in more eclectic decor setting.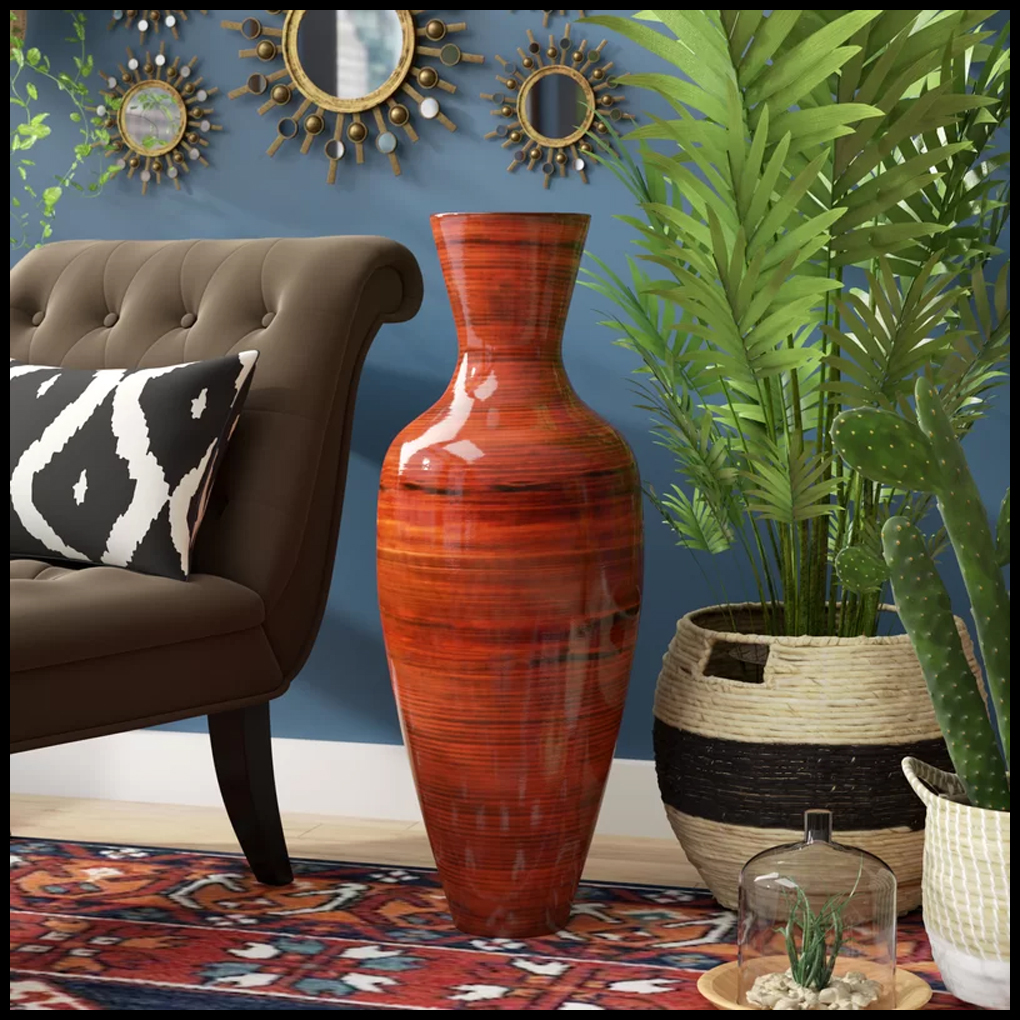 Here's another classic trumpet vase, reaching to 37.5" tall. Its striking red color add it a distinctive designer's touch and allows it to fit in with both classic and contemporary spaces. Crafted from bamboo, the natural grain can be seen through the glossy finish, adding an organic feel.
5. Bamboo Wicker Floor Vase, 39 in. Tall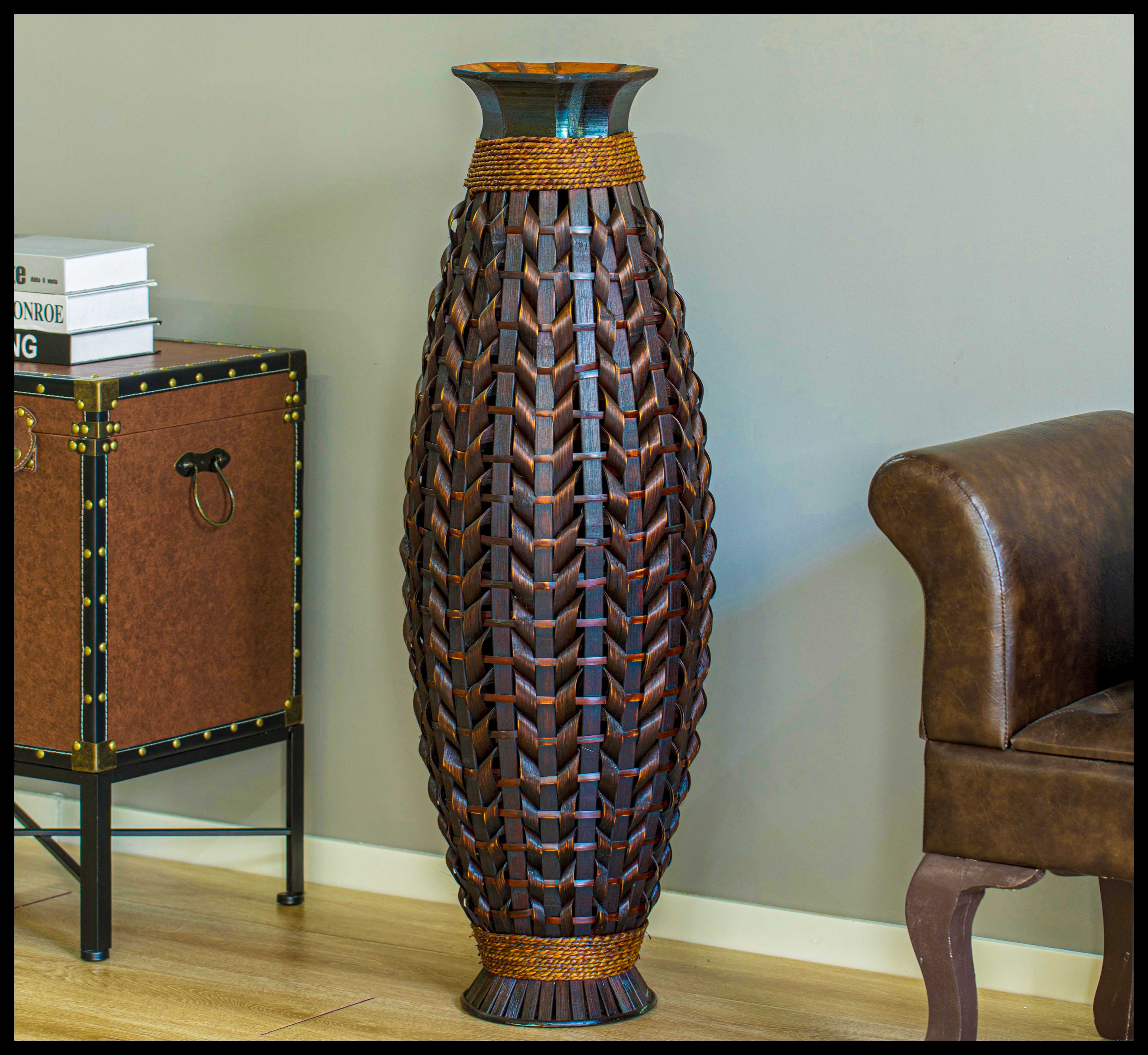 This wicker designed floor vase is not just beautiful, it's also made with eco-friendly bamboo materials.
Looking for more tall floor vases? Shop the largest collection of wholesale tall floor vases at Quickway Imports.