Published by Erry on 20th Dec 2016
A true gentleman knows how to dress properly. A true gentleman also knows that putting on a suit and pants that were tossed onto a chair a night before is not the way to go. The solution? Valet Stands. Those are the ultimate in practical clothes storage. A typical valet stand features a hanger-like design to store your suit or jacket upright, and a trouser bar that keeps your slacks neatly folded over in half, to maintain that perfect crease. Additional features of a valet stand may include a small accessory tray, which an especially convenient place for your cellphone, keys, wallet, and other small belongings. Another classic feature which is often found is little hooks, useful for hanging neckties and belts.
At Quickway Imports, we sell two different styles of valet stands, featured below.
1. Wood Men's Valet with Cherry Finish, Suit Valet Rack Stand 43" HighThe Wood Men's Valet with Cherry Finish features all the classic characteristics that a valet needs. Its simple yet polished design deems it a timeless piece of furniture. In addition, its sleek contour will fit right into your decor, without taking up too much space. Its trouser bar is lined with a non slip material to keep the pants in place.
2. Wood Valet with Gold Finish, Suit Valet Rack Stand 46" High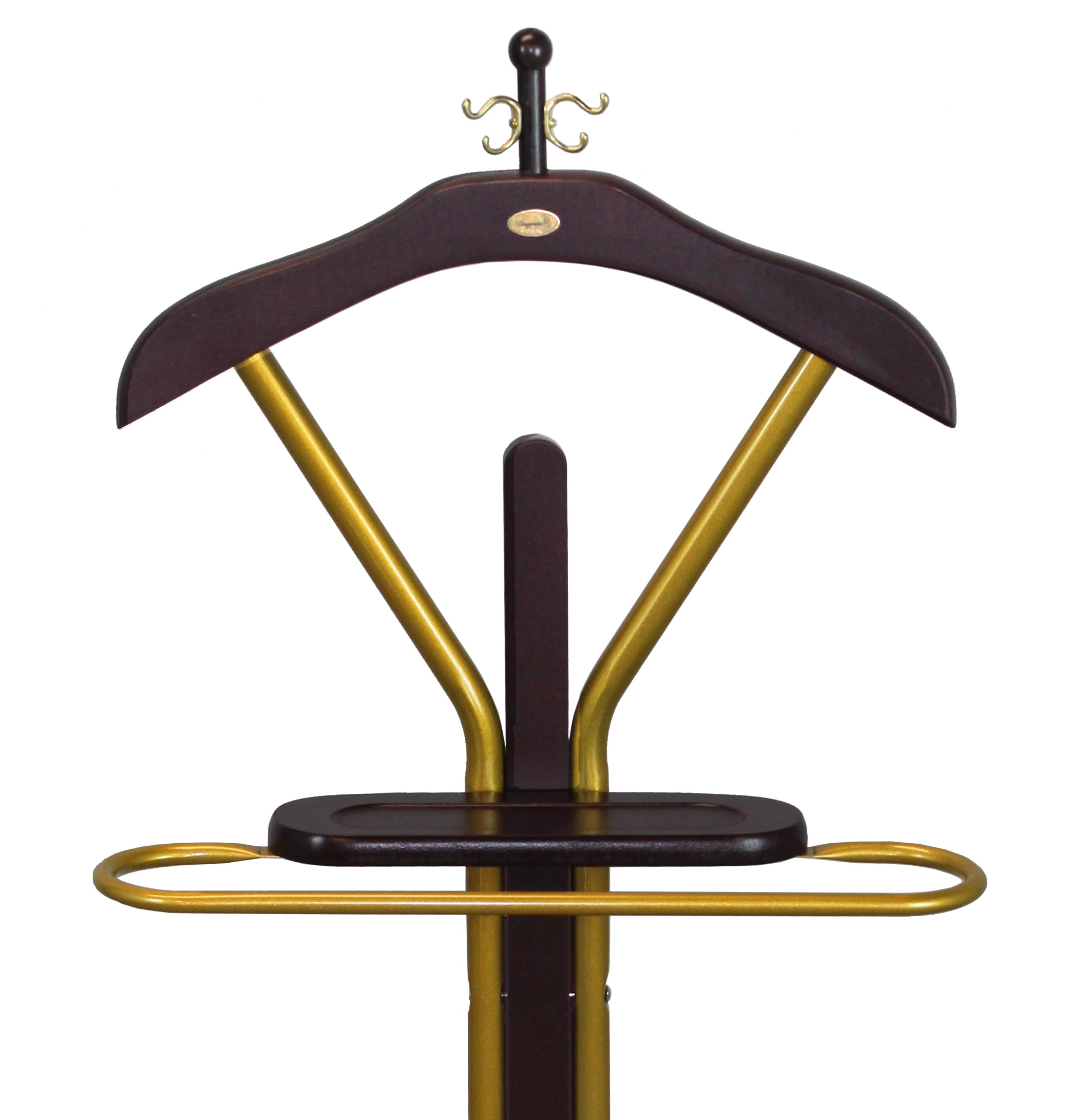 If designers are right, warm metallics will see a huge spike in popularity the coming year, 2017. The Wood Valet with Gold Finish fits right in with this trend. The unique fusion of classic elegance and contemporary bold style results in an eye- catching furniture piece.
Check out www.quickwayimports.com to find more practical storage solutions and great style.