Published by Erica Pennyfeather on 30th Dec 2020
Covid on the rise, Covid on the decline... Every day, more and more schools and child daycare centers reopen. The solution for safe reopening seems simple - just enforce social distancing to keep a safe school environment. With older kids, they just have to spread out their desks a bit more. But when it comes to preschoolers and toddlers, social distancing is close to impossible to maintain. How do you keep a standard 6 feet distance during floor playtime, storytime, and sit-around singing?
Quickway Imports has come up with a unique innovative solution to keep preschools and classrooms safe.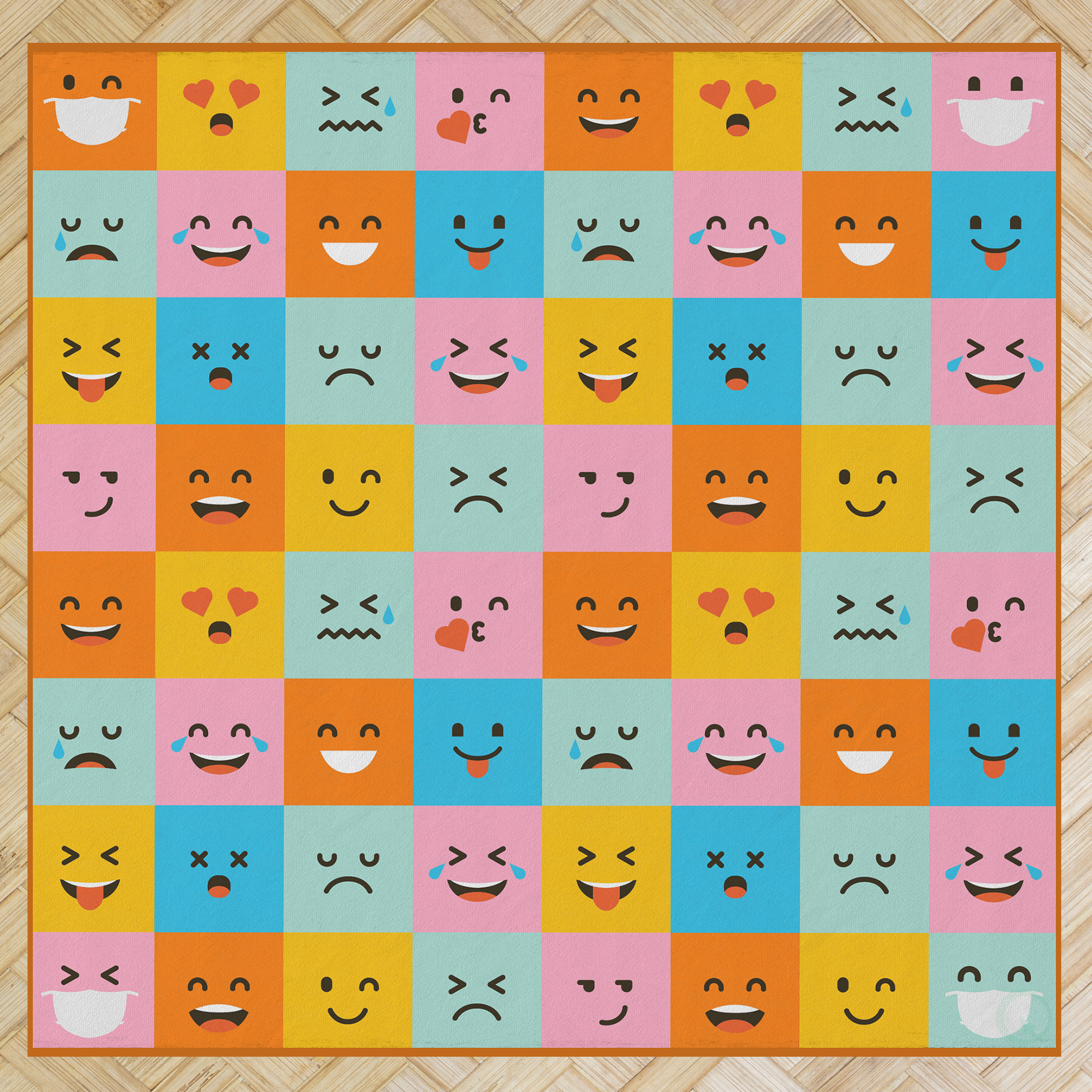 not just any rug!
---
See? That's a cute 8 x 8 foot area rug. And with its friendly masked emoji faces, its sure to remind kids in a fun way about safety rules.
But here's what's more!
The four corner spaces are distanced exactly 6 feet from each other.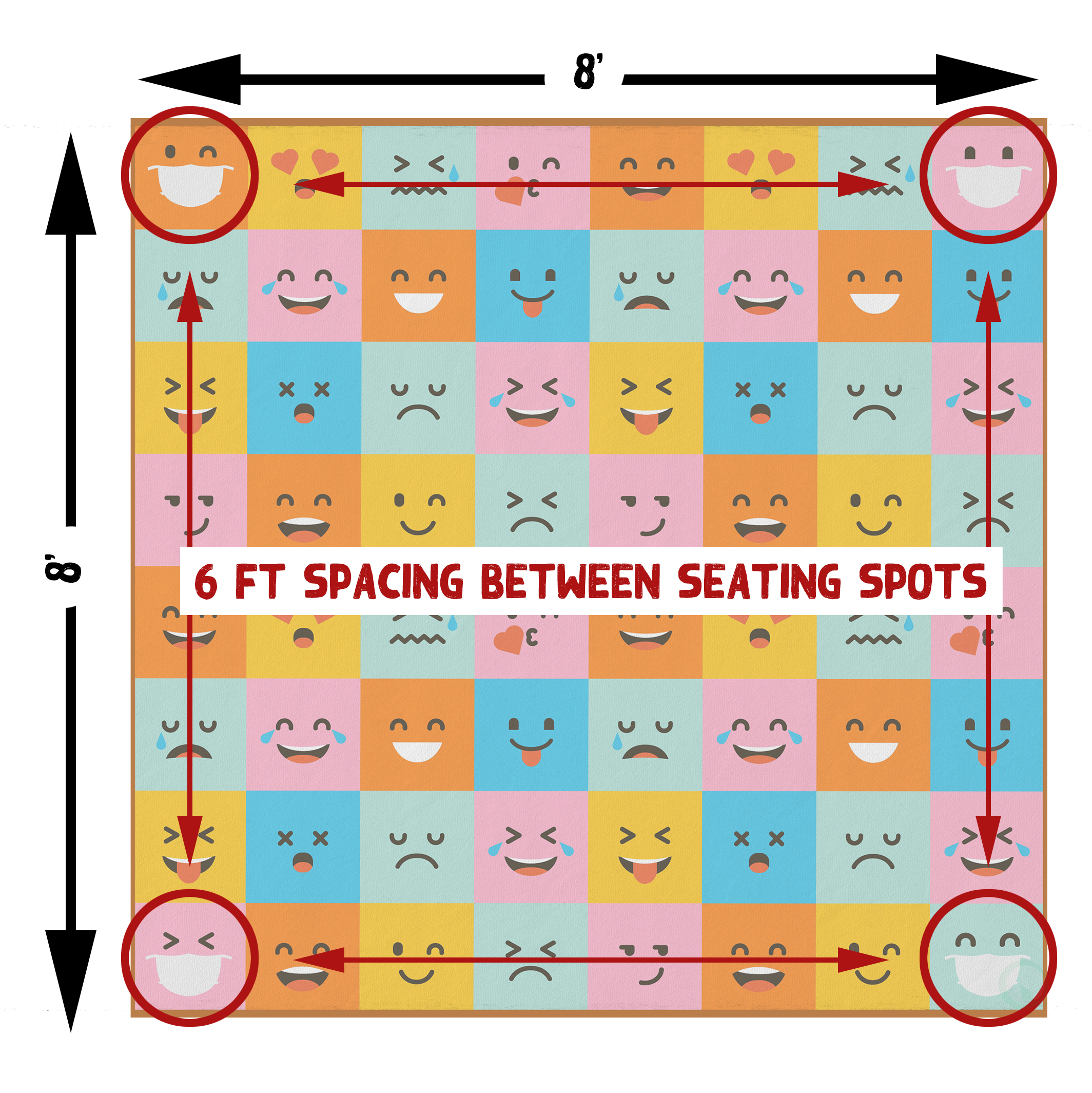 Now, just sit down the kids at there designated seating spots, and...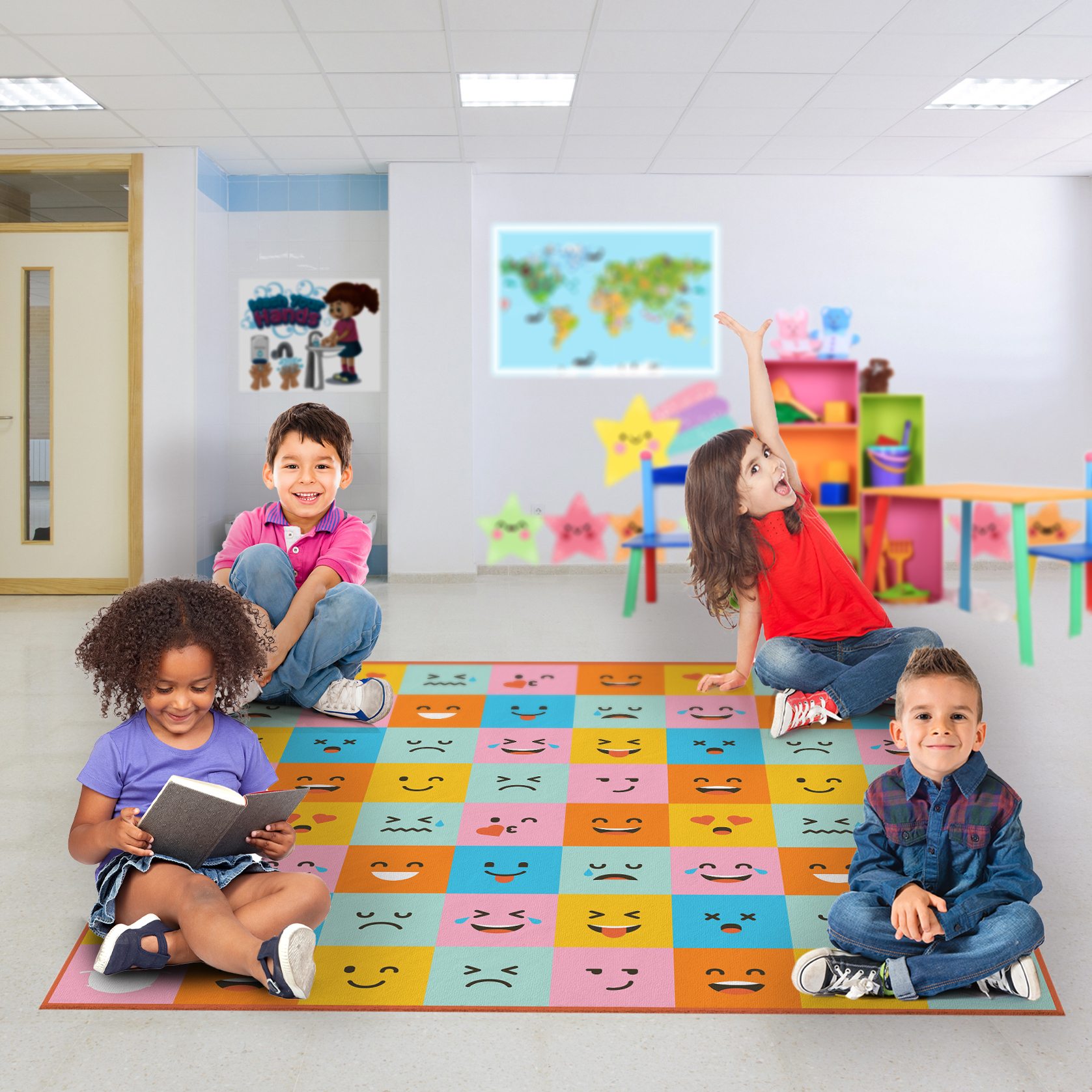 Ta-da! A perfectly social distanced classroom arrangement!
We also have 8 x 15 ft area rugs, which seat up to 6 kids.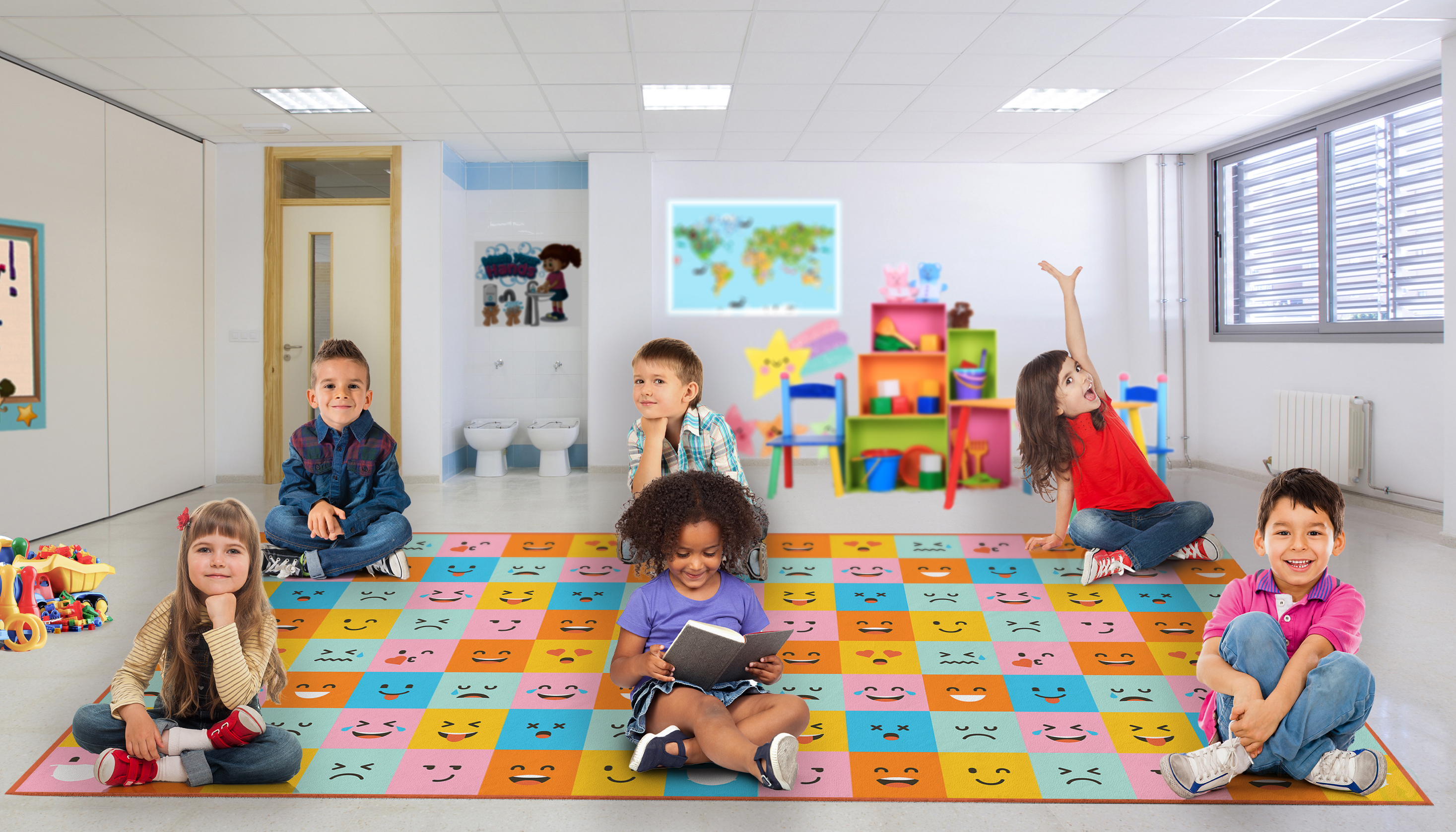 The Deerlux Social Distancing Rug is available in three fun styles, which will prove to be a fun classroom decor even after the social distancing era.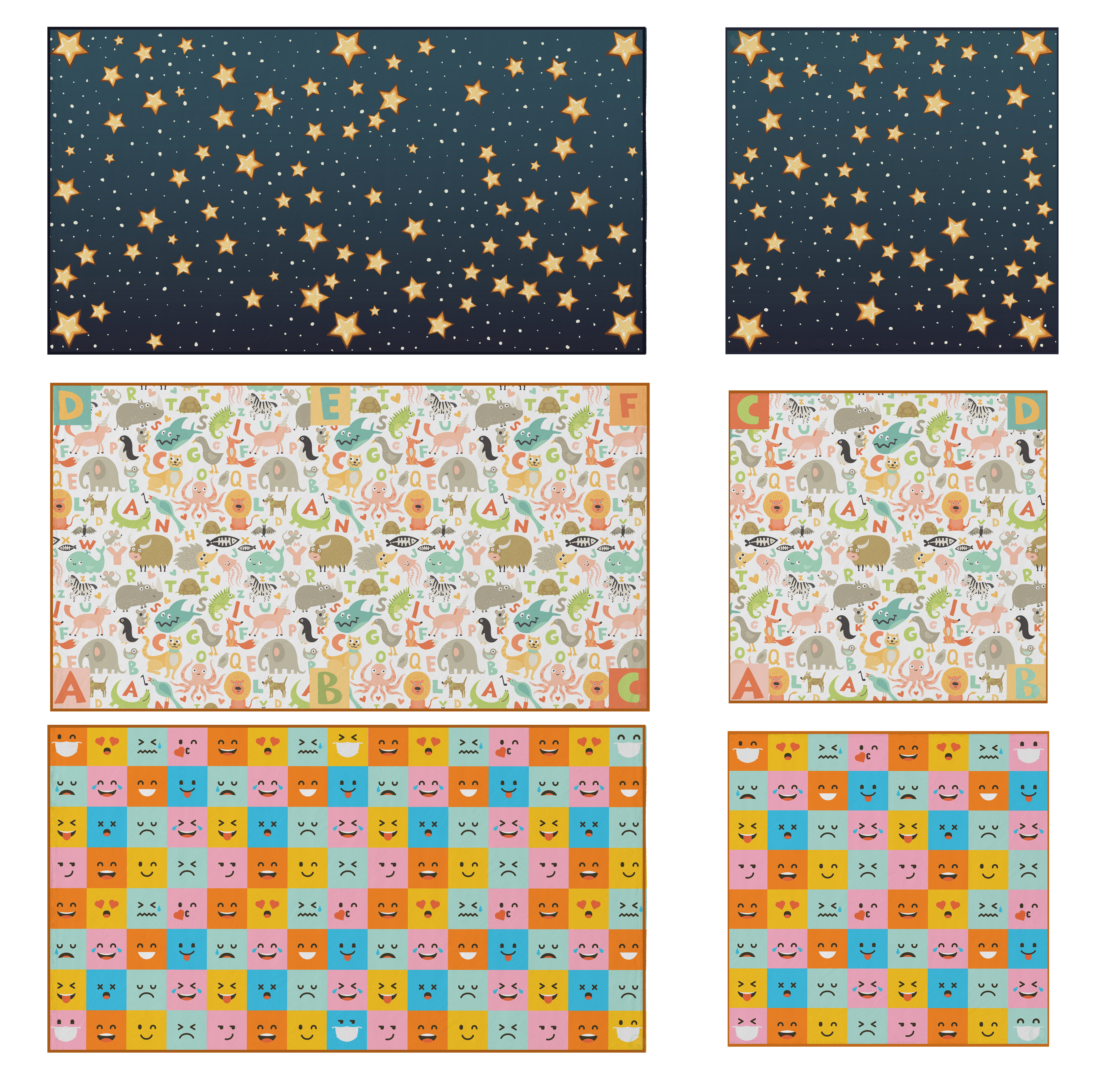 Attention preschool and child daycare admins! Special pricing available for large quantities ordered. Contact us today!