Published by E. Rose on 27th Jan 2020
The laundry room is the only room in your house that's designated specifically for organization. Even so, it often needs additional storage and organization solutions to help keep the room tidy and functional. Whether your laundry room is a spacious workspace with built in cabinetry or a tiny closet, here are some laundry room organization ideas that will make your laundry routine so much easier.
Hanging Rods and Drying Racks
If you have extra space on your walls, install some hanging rods for drying wet clothing. Even the smallest of spaces can be utilized for this purpose, as there never seems to be enough hanging space in a laundry room. If your laundry room is really small and you don't have any space for a hanging rod, opt for a foldable drying rack instead. These can be folded and moved out of the way when not in use.
Slim Storage Cart
Unless your laundry room was custom built around your appliances, there's probably that weird extra space between, or beside, your washer and dryer. Fill up this space with a slim rolling cart, perfect for holding small bottles, cleaning supplies, and storage accessories.
Baskets and Bins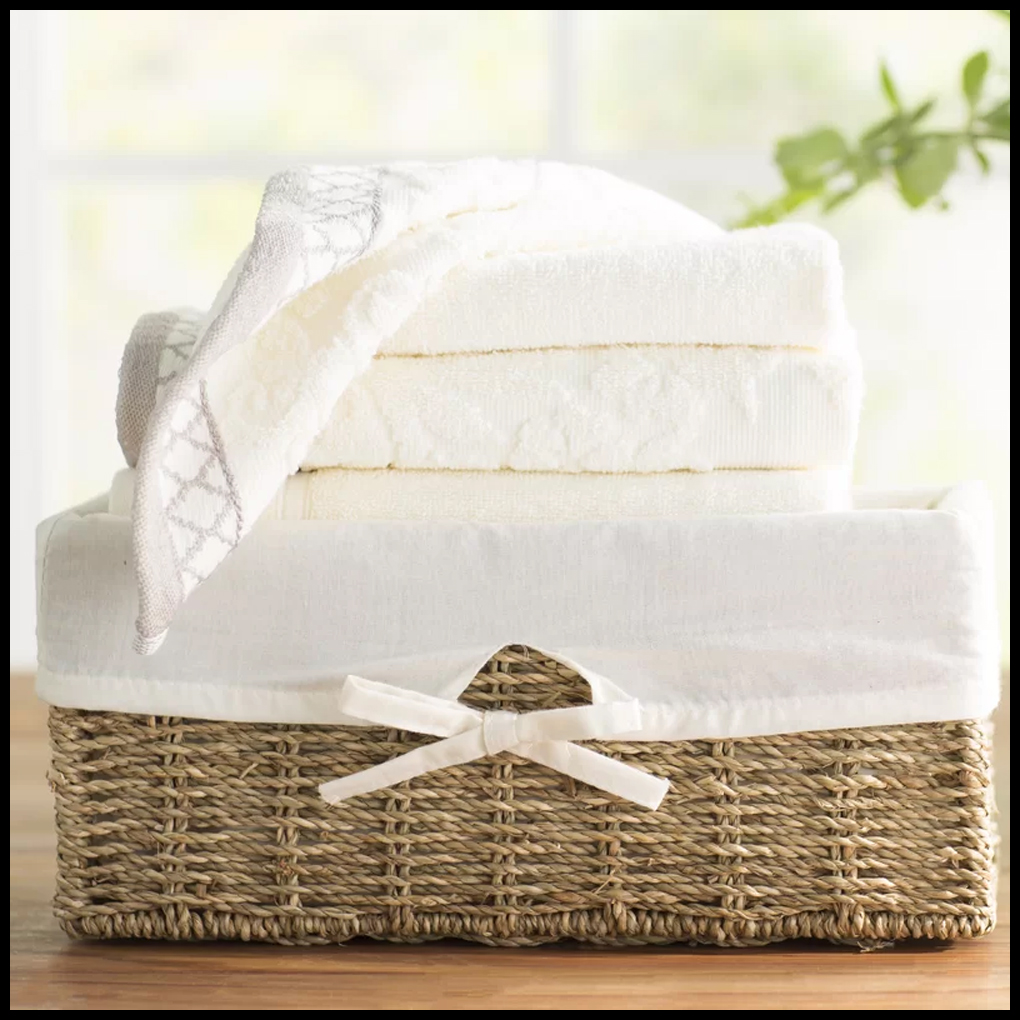 If you're anything like me, your laundry room houses more than just laundry. It's a drop spot for cleaning supplies, recycled shopping bags, extra linen sets, and unused hangers. Display all these in matching baskets or bins for a uniform look. Labeling the outside of the bins will help you see what's inside without having to pull them out.
Towels and Linen Storage
If you don't have a designated linen closet, your laundry room is the perfect place to store towels, washcloths, sheets and pillowcases. Short on cabinetry? Our Basicwise Linen Storage Tower takes up less than 12" in width and depth, and houses a ton! Towels will also look great when displayed on open shelving, especially when rolled spa style.
Wheeled Laundry Basket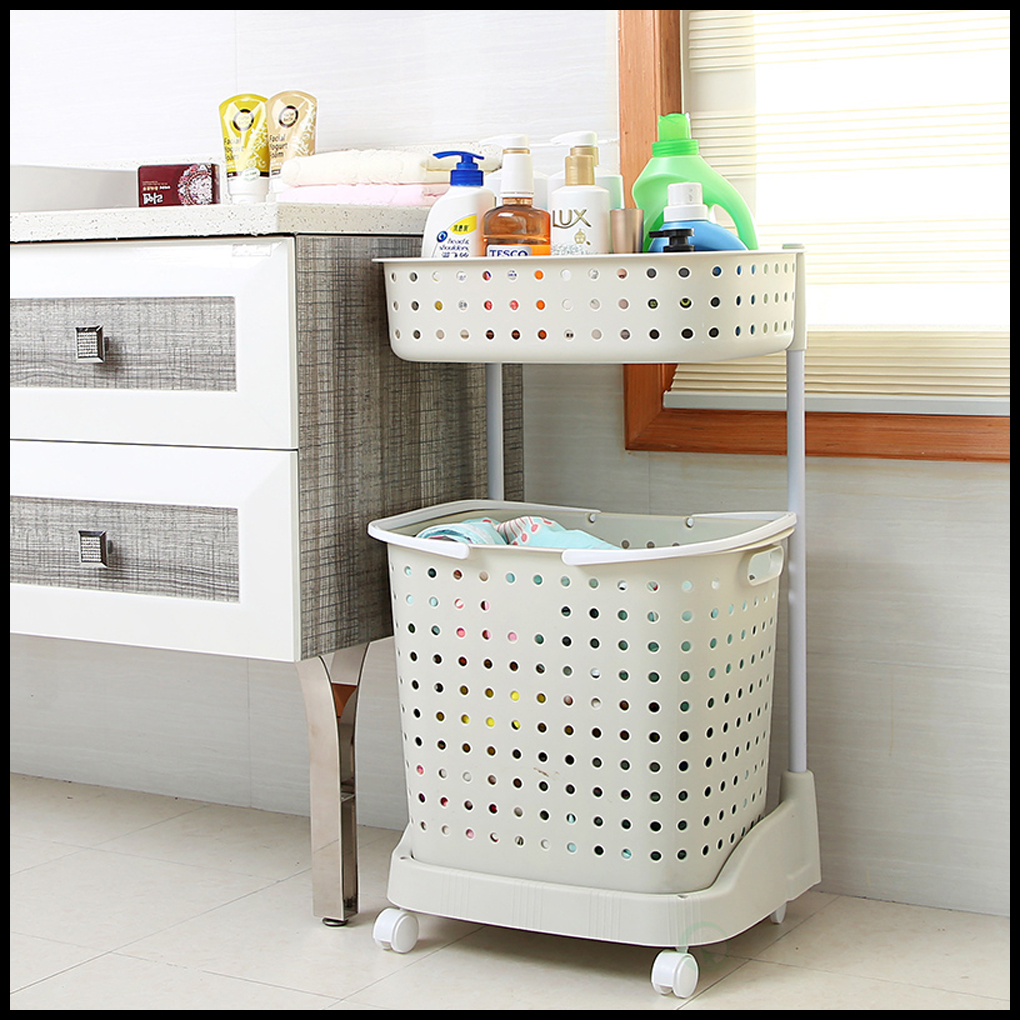 A laundry basket that rolls is perfect for those times when you want to collect dirty laundry from around the house. It's also very convenient if you prefer a laundry hamper in your bathroom or bedroom, as it's easy to move to and from the laundry station. Check out the Basicwise 2 Tier Plastic Laundry Basket with Wheels for a convertible laundry hamper that's easy to use with or without wheels.
Dryer Sheet Dispenser
Fans of dryer sheets love the soft texture and scent it adds to laundry. If you use dryer sheets, how about dispensing some through a tissue box holder? This storage hack makes it easy to pull out a single dryer sheet without all others spilling out.
What are some of your favorite laundry room organizing tips? Comment below!